A funny thing happens when two teachers go to concerts together.  They find themselves talking about the qualities that make a good concert like they would discuss a child's homework at school.  This literally happened last weekend as my friend, Nat, and I sat at a restaurant eating a meal.  Both of us teach for a living.  While I wrangle those obnoxious, smart ass teenagers, she develops the minds of little ones in Kindergarten.  That said, education is education so we both can talk the talk, which led us to think about how best to evaluate concerts like we do at work.
In the education field, teachers create what are called rubrics, a chart used to evaluate a student's performance on a certain activity. Here is one for example that I found online: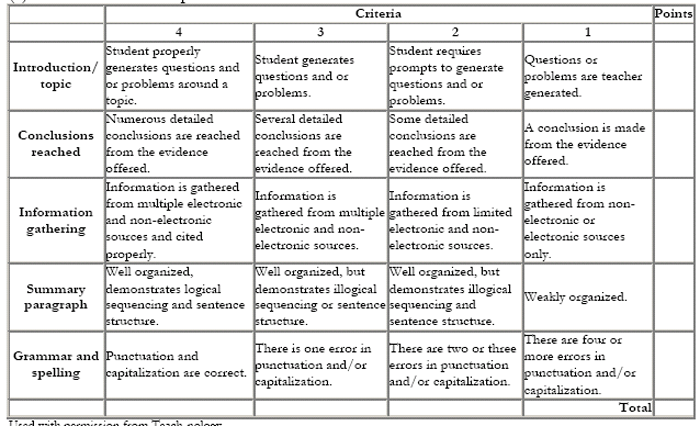 As you can tell from this picture, this is a rubric for a writing activity with 5 categories for the teacher to judge:  introduction, conclusions, information gathering, summary, and grammar.  Then, from there, each of those categories are judged from the best quality, which would equal a 4 to the worst which would equal a 1.
So, would it be possible to create a rubric to determine the quality of a show?  Nat and I would say, "Yes!  Definitely!"  For our concert rubric, there would be more than just 5 categories.  Here's what we came up with off the top of our heads:
Seat location
Crowd
Sound/Acoustics of venue
Company/People You Went to the Show with
Location of the Show (City/State/Country)
Venue (including all factors from bars to security to layout)
Setlist (including length of setlist and song choices)
Interactions between band and audience
Interactions between band members
Energy level of band
Now, what did we leave out?  What did we forget?  I suspect that some of you might be wondering about those shows in which you might get a setlist or drumsticks or get to shake hands with a band member or get a meet and greet.  What about those shows?  I guess I would give extra points for those experiences.  Maybe those really special extras need to be ranking as well.  That could be fun.
Do we include other circumstances like traveling?  How easy it was to get there?  How fun the journey was?  Traffic?  Weather?  Cost???  What really matters when it comes to show quality?
I am sure that many of you out there are saying things like…Duran Duran shows are always perfect!  While I would agree that there is no better place in the world to be, I can acknowledge that other factors can play a role to make a show fabulous or just good.  I will also point out that this is just for fun.  Again, I repeat this would be just for FUN!  I think this would be a fun way to talk about shows that I have been to but also the ones that I'm going to.  It also acknowledges that everyone's concert experience is slightly different even if they have been to the same show.
I plan on working to create such a thing, but I want to make sure that I have included all factors.  Then, I want to know if some of those factors matter more than others.  For example, should seat location be worth more points than band interactions with the audience?  Should the setlist be higher than the location of the venue?  Your feedback is requested on that front as well.  Once I go through all the feedback, I'll come up with a draft, post it on a blog and adjust the draft as necessary.  Then, we can use it!
-A