Last weekend, I wrote a little blog, which you can read here, but devising a method to determine the quality of Duran Duran concerts.  As a teacher, I create and use rubrics or charts to determine the quality of students' performances on a task all the time.  I would apply this same skill to Duran Duran concerts to figure out how awesome each one was.  I considered various elements of the concert experience, including sound, people I was with, venue, seating location, band's energy level, etc.  Beyond that, I would also add points for experiences that go beyond the concert itself.  This list includes meeting band members, getting a drumstick and more.  It would also consider removing points for missing band members.
Today, I created such a rubric.  Typically, I hope to fit a rubric on one side of one piece of paper in order to staple it easily to an assignment.  For this rubric, I could not fit in on one page.  I squeezed it onto two pages.  While I consider this rubric a draft, it feels pretty solid to me.  That said, I welcome feedback.
Before I post the rubric, I want to preface it with what I'm about to say in order to minimize the criticism I expect to receive.  I suspect that many fans reading this blog post or looking at the rubric will say this, "Duran Duran concerts are ALL AWESOME!  They are all perfect and cannot be judged like this!"  While I recognize Duran Duran's greatness as evidenced by maintaining this daily blog for over six years, I acknowledge that some shows are greater than others.  Everyone can have an off day or an off performance.  Goodness knows that I do.  Some days I'm the best teacher ever.  Others I kinda suck.  It happens.  We are human.  They are human.
Besides, this is just for FUN!  I repeat this is just for FUN!  It is not intended to be taken super seriously.  I'm not criticizing Duran Duran or their performances.  If I thought they sucked, I would stop going.  I feel just the opposite.  In fact, there is no place I would rather be and cannot wait for my upcoming shows in March.  Without further ado, I give you the Duran Duran Concert Rubric!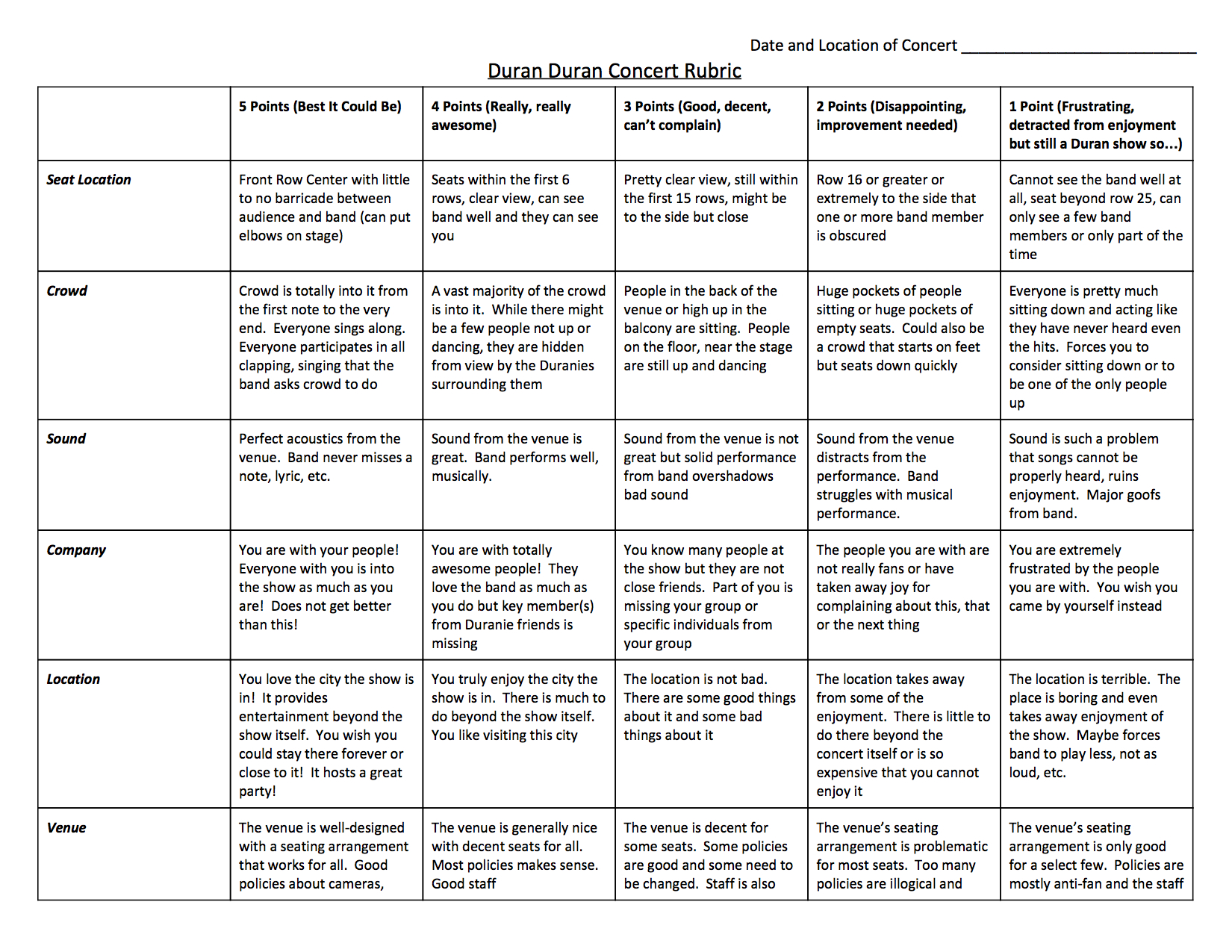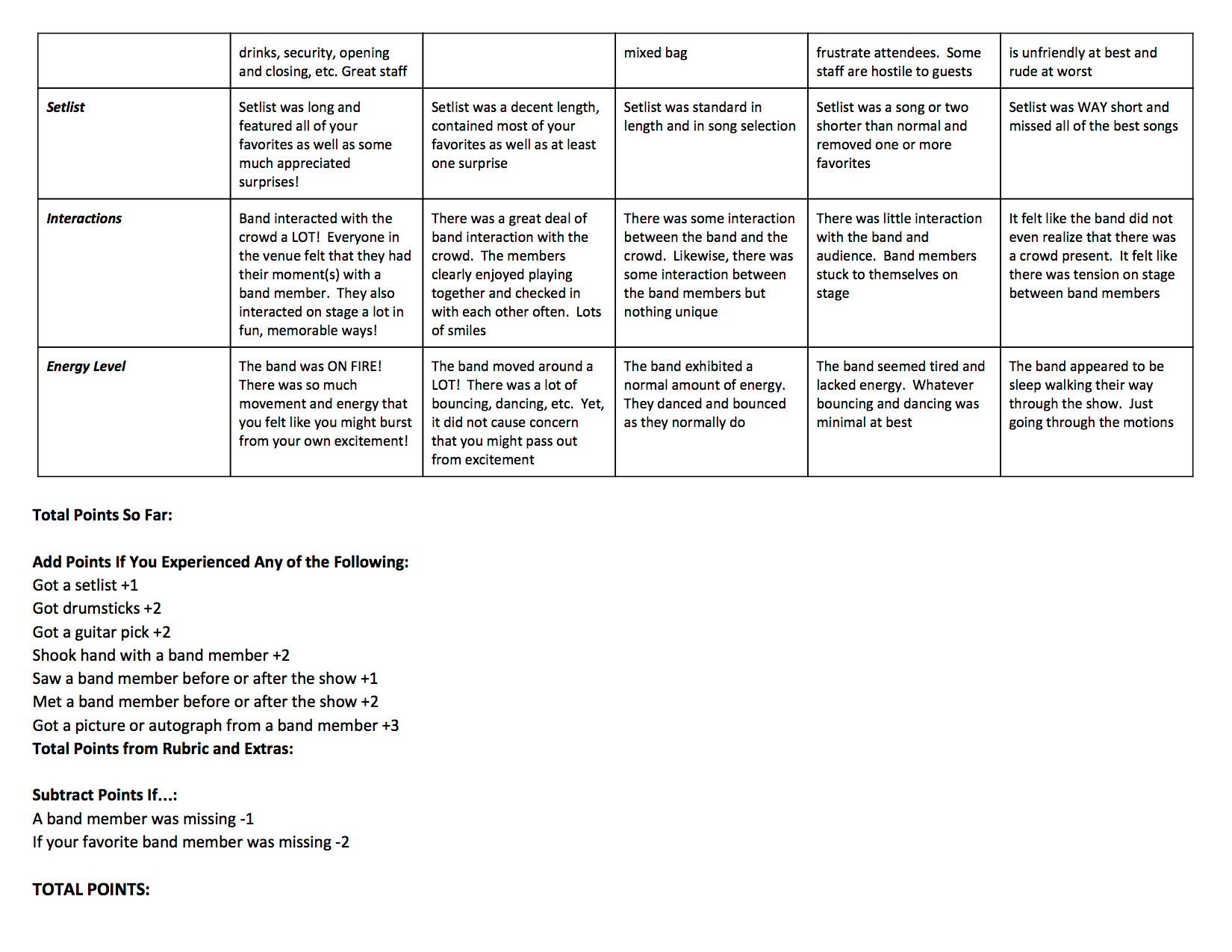 Obviously, there is a lot of writing on this rubric and the conversation to JPEG made the writing tiny.  Therefore, I recommend printing the rubric for use.
What do you think?  Did I miss something?  What needs to be explained better?  Clearer?
-A