Nick Rhodes wanted sleep for his birthday. We wouldn't dream of interrupting his rest, but we wanted to take a moment to wish him a very happy and healthy birthday!!  Hopefully at this very moment he is reclining comfortably on a sofa in his home, feet up…maybe even reading a book.
Yeah, I can't see that happening either.  But it was worth a shot. Somehow I suspect that resting is one of the last things he's done today…but we wish him happiness and health all the same.
It is nearly impossible to forget that today is in fact Nick's birthday, because most of my friends have reposted their favorite pictures with The Controller for all to see.  It can't be a bad Monday when Nick Rhodes is floating around Facebook with abandon!
I decided to celebrate Nick's birthday by posting a favorite Nick Rhodes video…it's actually an Arcadia video, but it's one of my favorites with Nick.
And because I can't stop myself…I'm also posting a couple more recent…
Falling Down (Extended Version) on Vevo.
http://http://www.vevo.com/watch/duran-duran/falling-down-(extended-version)/USSM20702942
and All You Need is Now
I do have a teensy story about All You Need is Now that sort of involves Nick. When Amanda and I went to London together in May of 2011, we found ourselves with about a weeks worth of extra time. 🙂  So instead of seeing four Duran Duran shows, we tried to take in a lot of the area. We followed a tip that took us to a studio Duran Duran used for rehearsing. The first day we went, accompanied by a dear friend who knew the area much better than Amanda and I could ever hope (we still joke about being lost for hours in Birmingham, much less London!) the band was not there, but a very kind person in the office took us to see the actual room because it was where they filmed this very video. The foil was still on the walls!  The room itself was pretty small, but to think the band had actually filmed in there…well, it wasn't a bad five minutes of our time in London, that is for sure.  I am pretty sure I stood there completely shell-shocked because I haven't a single photo, but it's a very cool memory from my time over there.
Later that day, we found ourselves walking through Brompton Cemetery, which in fact is the same cemetery that Nick walks through in the video. Not only did we walk through the cemetery, but we were also caught in a tremendous downpour, complete with lightening, thunder and hail. We half-joked that we'd upset the gods by our mere presence and waited it out under an alcove.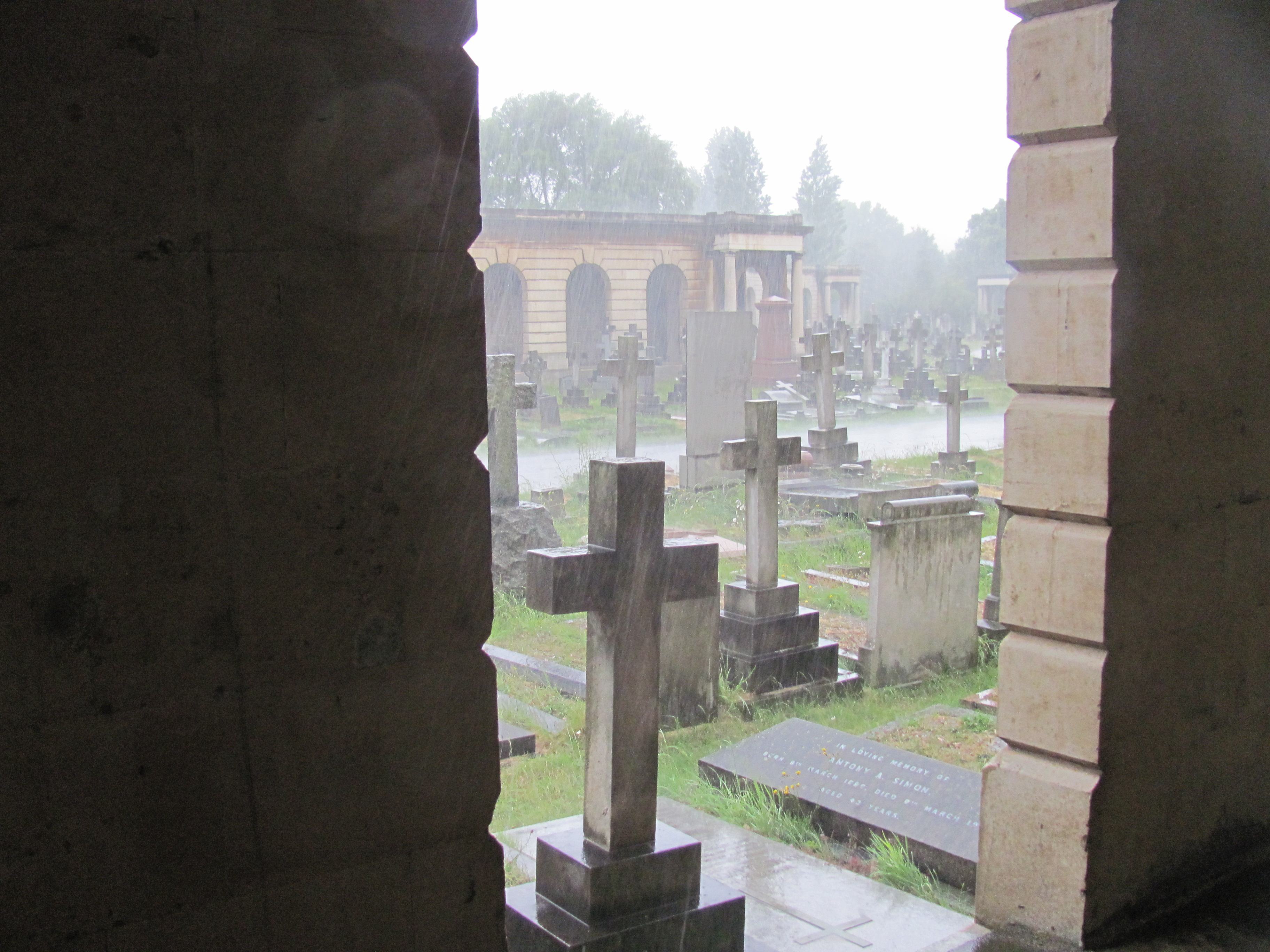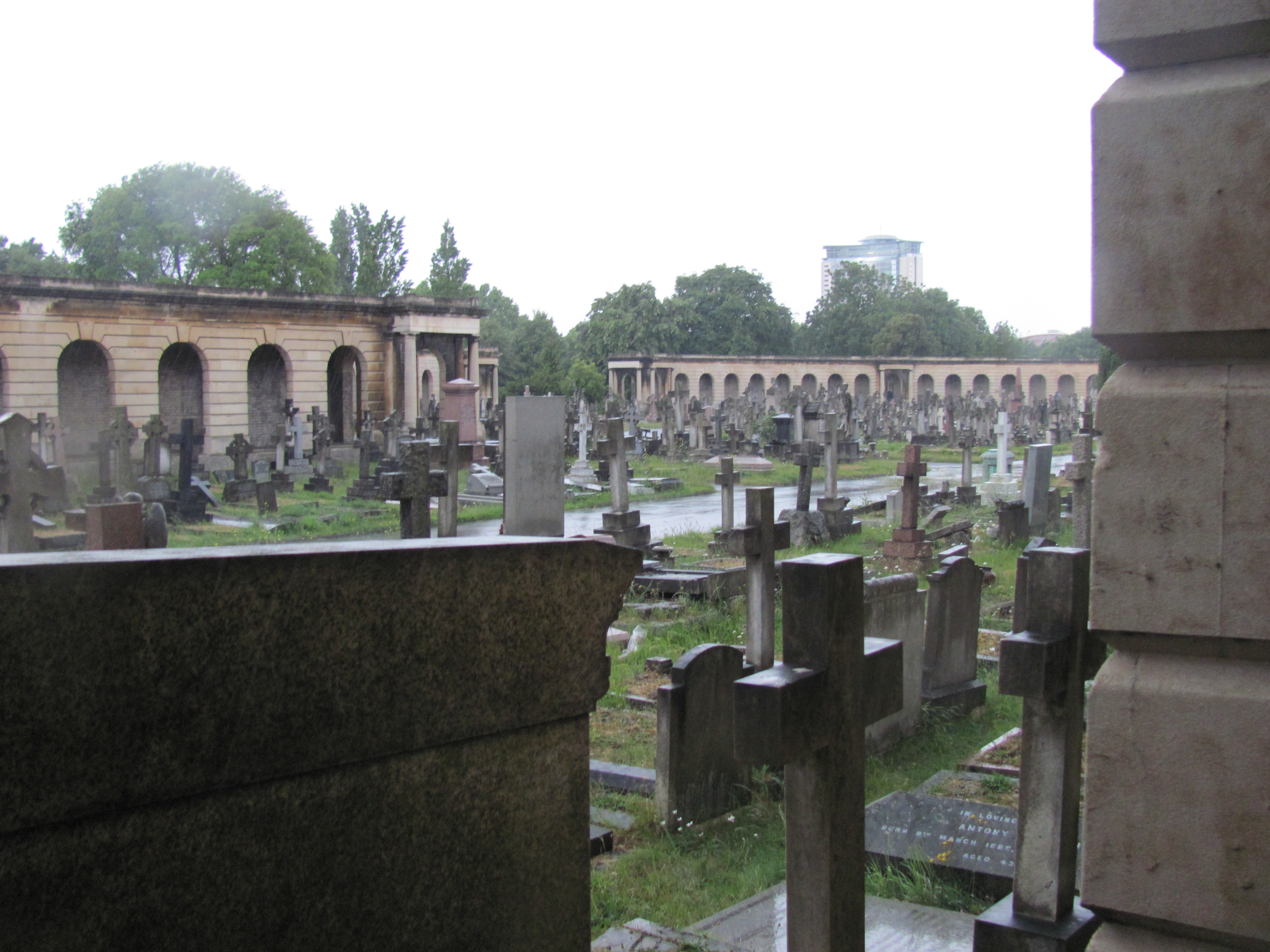 It isn't often that I can say I visited somewhere that the band filmed a video…so every time I see All You Need is Now with Nick walking through the cemetery, my mind immediately flashes back to running for cover to escape the massive downpour that day. Seriously though, if you ever find yourself in London, you should definitely go to see Brompton Cemetery. We have nothing quite like it in the US, and it's  beautiful. (and probably wickedly scary at night, too!)
With images of Nicholas in my head….a VERY happy birthday to you, Mr. Rhodes!  Rest up!!!
-R