Manuela is one of our most ardent Daily Duranie supporters and is from Italy. For her guest blog, she is expanding upon an idea Amanda originally presented here on Daily Duranie regarding different categories of fans. (this idea originally comes from Amanda's brother, Matthew Pustz, who is a college professor and expert on comic book fandom!) 
Manuela's views here are slightly different from the ones we've previously presented.  That's OK – we like different, and we all have our own points of view, which we certainly welcome here.  Enjoy!  -R
Thanks for blogging, Manuela!
-by Manuela Salvade
I am a long-time music fan. I have encountered, and I had the chance to become friend with many others so far. For fun or as a game,  I am going to narrow down a list of the fan categories and describe the people I've met along the way. In the end, I will also tell you where I believe I fit in.
The hard-die fans
They are usually longtime fans and they are what the music stars call the "fan base". They are particularly loyal and supportive. Sometimes, their support and points of view are so strong that it's hard to have a dialogue with them on any different view of the topics you are speaking of.  These fans have a strong "ego", which sometimes makes them seem as sort of "Guardians of the Flame" of everyone's passion and which is sometimes not necessary! You can be sure that if any other music fan tries to bother you, these fans immediately come to your help and defend you from those "bullies". The hard-die fans are usually awesome administrators of Pages, Groups, Fans Communities, so on… on the social sites. They are usually a type of conduit between the music stars and the fans, even if they themselves do not know the band personally or work for the management.
The loyal fans
They are also hard-die fans, but the difference with the above category of fans is that they can come at any point during their music heroes' career. They are lovely, mostly open-minded people. They love whatever their fave music star releases. The beauty of being with them is that you can chat with them, unless you hurt them or you are rude. The key term of their fandom is "freedom": they want to be free to love, free to say their opinions, they want to be free to pick up the friends they need and they want to feel free to even criticize fans and heroes when necessary!
The "regulars"
The fans who participate in this group seem to be relatively young  because you can see them mostly on the internet. These fans have like a regular schedule they follow, in order to post on message boards, FB, Twitter accounts, so on, only on certain days during the week, or only during a certain time during the days… You can have a chat, you can be their friend, but your conversation can happen only during the regulars' schedule. They are not rude people, as they don't want to avoid being with the rest of the fandom: it's just not possible to them to always be on the computer all day. Their schedule is given by family reasons, by their job reasons, by technical reasons,… They can belong to any of the other fans' groups I mentioned here and they do love their music star. The celebrities appreciate their posts, and they are grateful for their presence. Other parts of the fandom might get irritated to see them posting, and a few fans might even see them as "stalkers".
The one-album fans
They are amazing fans, but you can meet them on few occasions: it depends on the quality of the new release. Nothing can guarantee you that they become hard-die fans, because basically they love only one thing at that moment. Nothing can guarantee you that you can have together a conversation on many topics regarding your fave stars, as they are one-time music lovers.
Who do I think I am? I think I am a (lovely) loyal and regular fan. I am a regular for family and job reasons: I can "appear" only because my private schedule allows me to. I am aware it is a bit frustrating for others who care to interact with me online, but for now, it is the best I can do. I was blocked by fans on Twitter, I guess because I expressed too much love and that is bad. I was followed for some tim  by more than one idols of mine and that was very kind of them.
Do you have other "social" categories" you'd love to add to my list?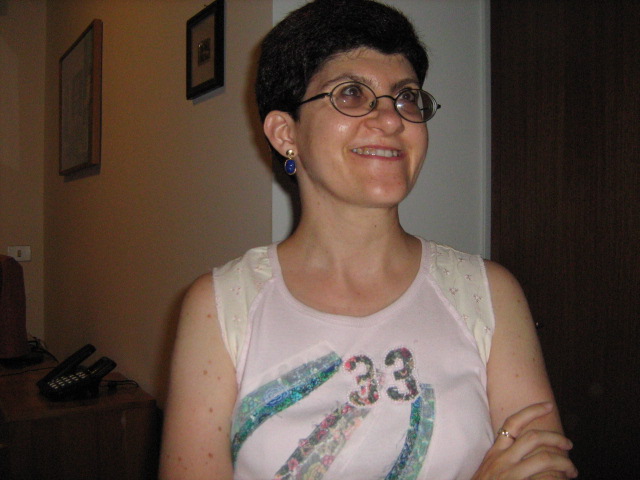 Manuela is a long time Duran fan and of pop rock music from the 70s right thru today. She is a public employee at the Milan Town Hall, for a Bureau that provides with a service of help, advice, moderation and support, but no PR, to all organizers of small and big events in her town: EXPO 2015, she is behind the scenes of Fashion Weeks, of MTV and other live concerts, big sport events like Champions League, NBA. She is also a loyal, kind and loving friend and partner.