…I am your doctor…
I couldn't help but use that song….I should probably be drawn and quartered, but it works.
Most fans know that the band did a special show for AMEX cardholders last night in New York City at Terminal 5. By all accounts, the show was outstanding, and they even pulled a new song out of the back catalog!  Take a gander at the set list: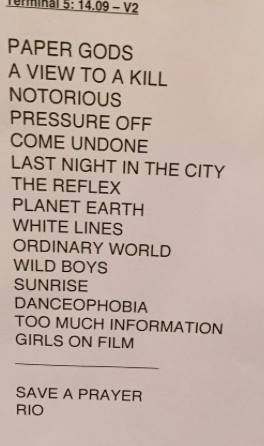 Whoa whoa…Too Much Information?? That's one I haven't seen live.  And guess what? No Hungry Like the Wolf…and I wasn't even there to miss it.  Damn.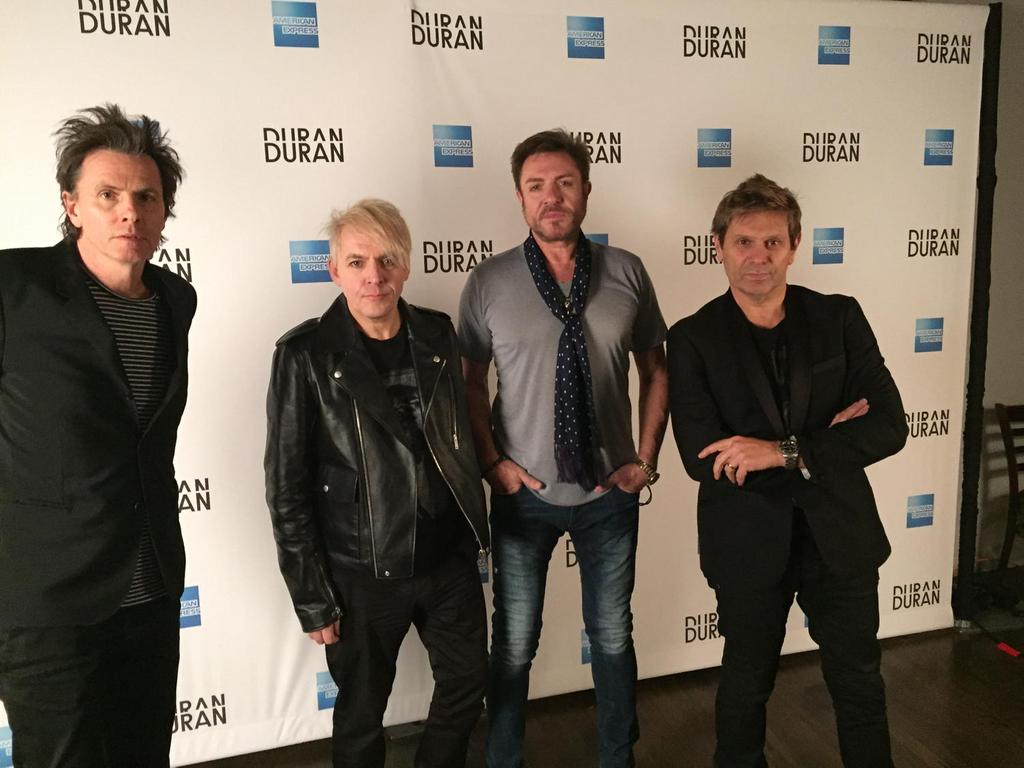 The band had a sound check, which by the looks of Twitter and Facebook yesterday – gave away the big surprise of Too Much Information being added to the set list, even so – fans who weren't in line while the band got ready were in for some surprises that night, with Paper Gods as the opening song, and Save A Prayer, Danceophobia and Too Much Information being played amongst other DD standards and songs from the new album like Pressure Off and Last Night in the City.
Since Amanda and I weren't there ourselves, we had to rely on others to share the wealth. We had one wonderful reader post her videos up on our Daily Duranie Facebook page and I'm including links to them here, courtesy of Margaret Deely Apple!
Save A Prayer:
What's really cool about Save a Prayer is that you can hear the audience singing with the band…love that!!
Planet Earth:
And Girls on Film:
I was a little surprised to see that they opened with Paper Gods, given that it's quite a long number…but my partner-in-crime predicted that it would be an opener back when we first heard the song. She was right!  All this does is get everyone anxious for the next shows to come, including Red Rocks this weekend.
Naturally if anyone has any personal thoughts or anecdotes they want to add regarding this show at Terminal 5, we'd love to read them!! Either comment below or email us at dailyduranie(at)gmail(dot)com.
On to Jimmy Fallon and the Tonight Show…TONIGHT! Looking forward to catching them – I saw photos from their rehearsal earlier and they looked great!
-R