Every once in a while, a fan will reach out with a profound idea that should be shared with the community-at-large. Amanda and I strive for Daily Duranie to be a safe place for fans to share their ideas. While not everyone may always agree with the message being shared, we think it is important for fans to have a peaceful space to say what they want to say. In that spirit, we have a guest blogger today that is ready to share some of his own thoughts and feelings. I hope his blog provokes thoughtful conversation.  -R
By, Jeff Bistline
I recently tweeted some thoughts on Twitter concerning my thoughts on the current state of Duran Duran.  I changed my mind several times, reached out to friends, changed my mind again.  I re-edited my writing (several times), and decided I still needed to communicate some of my thoughts, for my own sanity.  The following is my "edited version", or "PG version" which is far less speculative, but still contains quite a few opinions.
I have not lost faith in the band, I think they are at a crossroads, and we all know it has to happen sooner or later.  So here it goes…
On Twitter, I recently "called my shot", and proclaimed that I believe that Paper Gods is the last proper album and tour cycle for the band.  The reason for my tweets were not to cause drama, gain followers, or throw shade at the band or management. I care very passionately for this band and its music.  It has been a part of my life on a daily basis since 1984, and always will be.  Above all, and most importantly, I know that we will always have the music of Duran Duran.  In addition to following every note, lyric, and news item, I closely follow the music industry in great detail.  I have made many observations that have been building in my head for over a year now, and I feel the need to share those observations in great detail.
These observations are heavily based on my opinion.  I have no inside information directly from the band.  I honestly don't want the band the stop recording and touring, but I think the band, management, close confidants (Ronson/Rodgers, and perhaps Mr. Hudson), and Warner mapped out an a long-term exit plan a few years ago and they are in the middle of that process.
First of all, I love the Paper Gods album.  I think "Pressure Off" was the best single since "Come Undone". "Planet Roaring" is one of my favorite Duran tracks of all time.  I think the entire band put EVERYTHING into the making of this album.  They did their research, started writing, consulted Nile Rodgers and Mark Ronson, and returned to the studio to complete the recording while bringing in Mr. Hudson to add some current and fresh perspective, which has been a long-standing trait of every Duran Duran record.  Fan reaction has been mixed.  The band has stated that everyone loves the album, new fans are coming on board etc., but I have a hard time believing these statements.  It is not their best work, but it is not their worst either. Overall, I think the Paper Gods album is a success, both on the charts and from an artistic viewpoint, given where the band is in this screwed up age in the music industry.  However, I don't think the band wants to go through this cycle again without much to show for it in terms of physical units sold, or chart success (outside of the initial debut of the album on charts which basically lasted one week).  Simon stating that "Pressure Off" was their most successful single in two decades is pure management spin.  It didn't make a dent on significant sales or radio airplay charts.  In contrast, even "Leave A Light On" charted on radio playlists in the U.S.
The Paper Gods tour has been a huge success to date.  The strategy that was implemented to tour Paper Gods had been brilliant up until July 2016.  The band, management, record label, and promoters put together a billing that was amazing considering that Duran Duran has not been a full size arena/stadium level touring band since perhaps the reunion and Astronaut era in 2003-2006.  Having Nile Rodgers and Chic on tour made sense, and the billing produced some fantastic shows and crowds.  Most shows I saw ranged between 7,000 to 15,000 people.  Extraordinary support for a legacy band, in my opinion.
A pivotal turning point came in July 2016 when it was announced that Nick Rhodes would be leaving the tour for a short period.  There has been nonstop speculation as to the reasons for Nick's leave of absence, and nothing has been released or leaked relating to his situation.  First and foremost, I hope Nick (and/or his family) are physically and mentally well.  I prefer to focus on the collective unit/band Duran Duran, but Nick is truly the cornerstone and visionary of Duran Duran, and always has been.  Nick and Simon have been the two constants over the past 36 years.  I cannot imagine Duran Duran existing without either of these two individuals.  I don't know if there is strife in the band.  I thought maybe there was when I was doing some research on this, but I listened to a few interviews, read some articles, and I honestly think things are fine between the band members.  However, Nick's absence has certainly had a ripple effect in the fan community.  I don't think Nick enjoys touring as much as Simon and John.  I think Roger still enjoys both recording and touring.
Here are some observations I have collected (in one place) that have bothered me over the past 14 months (and years in some instances).  These are things that just seem "out of place" compared to previous album and tour cycles.  I originally planned to speak on each one of these points at great length…Perhaps this community can discuss these points in greater detail.  Obviously some of these thoughts are not my own, but have come from threads posted on message boards, Twitter, Facebook, and other sources.
Paper Gods Album
Several fans wondered if the lyrics in the "The Universe Alone" was a goodbye statement.  "Planet Roaring" can also be viewed as an exit song, but more on the celebratory side.  There could also be some lyrical clues in "Pressure Off", and perhaps the most debated song on the album "Last Night in the City".
Paper Gods Artwork
The symbols are obviously self-referencing, but why on a new album of new, modern music?  I think the band said it was a conglomeration of images that have collectively "gotten us to this point of time", but it could also certainly be seen as a final package.
Paper Gods Ancillary Releases
First of all, as a collector…WTF?  We were told we would get a deluxe package.  I'm still waiting.  I've exhausted this avenue several times online.  I have two additional comments to make.  DJ's are celebrities these days, both in the clubs and on the charts.  They demand huge dollars these days.  The unreleased Night Version of "Pressure Off" was probably done in-house (Spike Stent, Josh Blair maybe?).  The "Last Night in the City" mixes were done by lessor known DJ's.  I'm sure the band and management is unwilling to invest much into remixes and ultimately additional single releases at this point in their career as the return is probably pretty small these days since people are buying less and less physical releases.
Paper Gods Music Videos
There was such a delay in releasing both of these from when the initial single was released, etc.  The "Last Night in the City" video was filmed 6 months before it was finally released.  Director Nick Egan even commented on a fan's Facebook page that he was not pleased with the process and the end result.
Record Store Day
The vinyl industry has had a huge resurgence in the past 2 years.  Why hasn't Duran been participating in this event for 3-4 years now?  Again, this probably relates to production costs, ROI (Return On Investment), and effort.
Duran Duran Appreciation Day
We previously received some unreleased music for this day.  Now, we get a video performance of something that pretty much existed already.  Again, few resources are being spent to deliver a unique remix, live set, etc.
Paper Gods Tour
I live in the United States.  I've been very happy that I have seen the band on four legs of tours since the album released (counting the upcoming New Years Eve shows).  The band or management has decided to only tour the three largest Duran fan base territories:  U.S., U.K, and Italy.  Europe was told they would get a tour, but Nick's situation may have delayed or shelved that tour.  There were rumors of a billing with Pet Shop Boys for Australia this fall.  There have been mumblings of a tour for South America for 2017. No dates have been released.  I listened to John's Katy Kafe from July…I sincerely feel that he wants to further the Paper Gods tour into next year and different markets.  Nick's situation, or management, may have delayed or shelved these plans as well, since tours are announced several months in advance.
New Year's Eve Shows
Who wouldn't want to spend New Year's Eve with Duran Duran?  I'm going, but there is no denying it…these are two $$$Payday$$$ shows.  Big bucks at a fancy new casino resort.  I believe the fans deserve to know if Nick is playing or not.  In July, we were told his absence was going to be "short".  This has caused a firestorm within the community.  Again, I have no idea what is going on, and I hope he is well, but I think fans deserve at least a heads up on his presence for these über-expensive shows.  The 1/1/2017 date doesn't appear to be selling that well.  You can view available tickets on Ticketmaster.  There are also several seats available for 12/31/2016. I think both of these are sell outs if Nick's presence is confirmed.  I think fans are very skeptical on these shows at the moment.
Fan Access
Access to the band has been very limited during this album cycle.  There are no longer meet and greets as part of the VIP packages.  John has left social media, and I don't blame him based on the horrific berating his accounts received.  I wonder if this incident alone has reduced the opportunity for meet and greets, etc.  We rarely get Ask Katy questions on the website, and they don't seem as interesting as they did during and between previous album cycles.The Move to Warner
I think Duran like the status of being on a big label.  They were on big labels during their heyday.  I have no idea how much Warner plays into the decisions of releases, touring, the band, and management.  I'm sure they wanted access to the back catalog more than anything.  At the time of the press release, John stated "We are also excited that this deal means we will be reunited with our catalogue after years apart – and in that sense it really feels a little like coming home."
Concert Setlists
This has been debated to death.  I do think the band could put some more effort into this. The current stage production doesn't allow for a lot of flexibility.  I believe this current setlist was developed with the casual fan in mind.  It was a high energy setlist, set to the backbone of their greatest hits.  I enjoyed every show that I went to, but would have preferred a few changes here and there.  I think the band has settled into this formula to keep the most people happy, again tailored towards the casual fan.
Ask Katy
She certainly has caused a divide within the fan base.  Specifically, some people did not care for her using the "askkaty" moniker on her personal twitter.  It finally got changed and it appears to be 100% personal now.  I believe this should have happened a lot sooner, and I don't think Simon needed to interject, but again, there is a divide there.
Current Management/Magus Entertainment
I have no problem with the band wanting to bank some buck. Don't we all?  However, the hard-core fan and collector is not being treated like we deserve, many of those points I highlighted already above.  The current management is on a mission to maximize earning potential, and give the casual fan a great night of entertainment.  The bundling of the Paper Gods CD with the tickets was an artificial attempt to bloat album sales numbers (it actually reentered the charts in the U.S.) and get the album into the hands of the casual fan.  I have an extra ten copies of the standard album, and I'm sure other fans can say the same thing.  This bundling practice also increases the concert tickets as I believe that some document has to be filed/exist for these units to count towards album sales and charts.
What is Nick doing?
Is he working on anything Duran related?  That's the million dollar question at this point.  Are the other band members upset while they are still out on the road?  We all know Nick loves art, curating, cataloging, organizing, making lists.  Some friends have been wondering if he is working on some anthology type project, something that he probably couldn't do from the road.  Hmmmm.  Seems very possible to me.  I'm sure he's doing some work while on break.
SOOOOO, where does this leave us?
I think Paper Gods is the last album.  I think that touring Paper Gods will be completed with the Cancun, and New Year's shows.  Heck, they may have already turned in the equipment, video screens, etc. to the lighting and video companies and plan on showing up to these shows with basic equipment from local companies.  2018 will mark the 40th anniversary of the start of the band.  I think we will see a large-scale, worldwide greatest hits/farewell tour, and a greatest hits package or anthology type project to commemorate their fabulous career.  After that, who knows?  Whatever, it seems like a great stopping point to me if I were in the band.
I'll be supporting Duran Duran until I die, whatever happens, I'm in it until the end.  It's time for me to go back to enjoying Duran Duran for the reason I started listening to them in the first place.  The music.
Cheers y'all, and Duran On!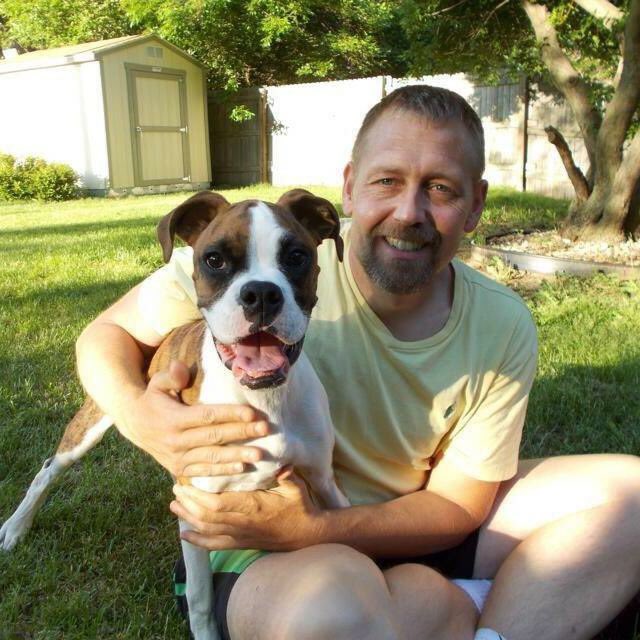 Jeff Bistline has been a dedicated Duranie since 1984. His passions in life are his Duran Duran collection, college basketball, and his boxer dog, Vivi. He is an accountant and lives in Nebraska.